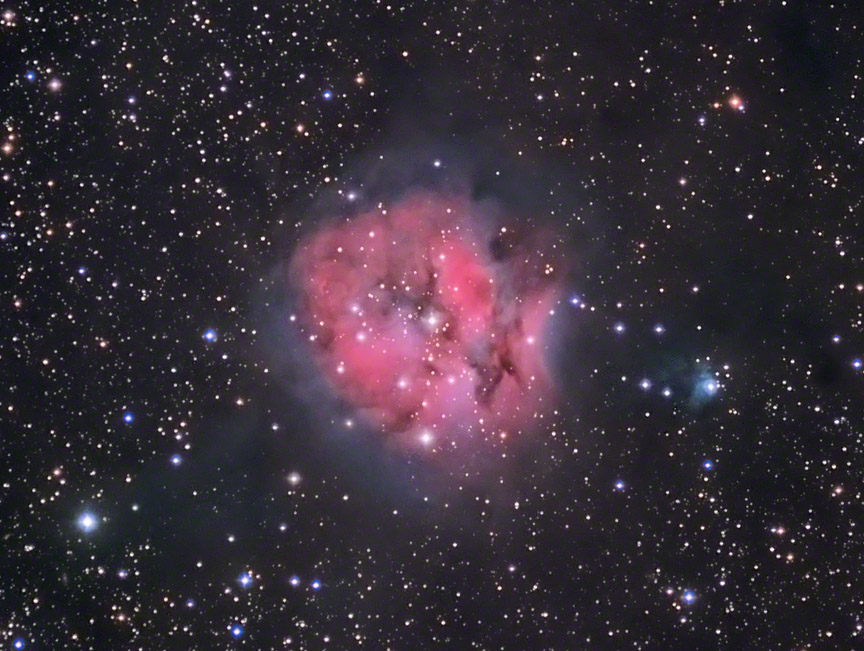 The Cocoon Nebula is a cloud of gas and dust with an open star cluster forming inside. Inner portions of the nebula are stimulated by intense radiation from the new stars and emit red light while outer portions selectively reflect bluish light. Still more distant portions are dark and block the light of stars beyond. The nebula is cataloged as IC 5146. This image is a detail taken from the wider view shown below.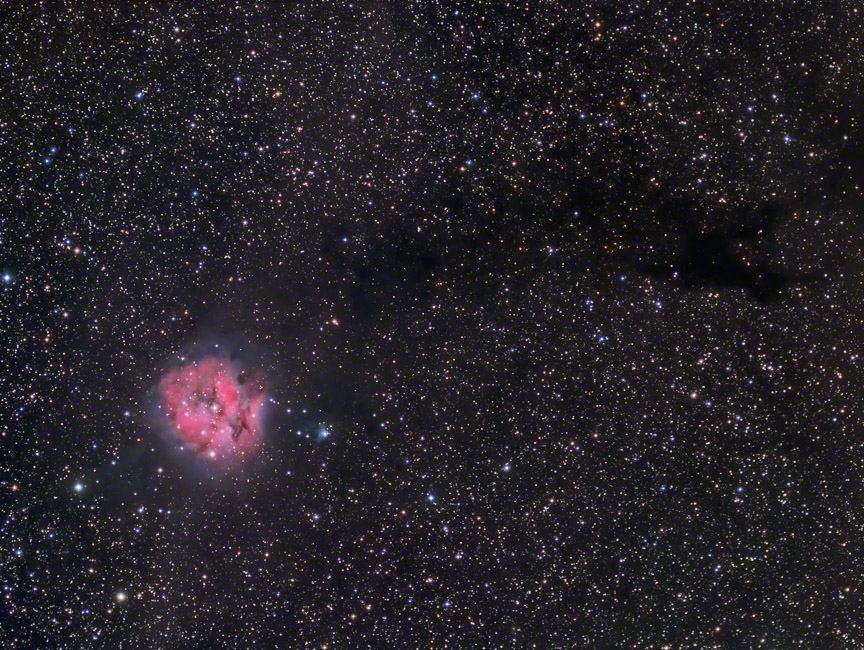 The "cocoon" is the bright cloud on the left. The "caterpillar" is formed by the dark lane of obscuring dust running up and to the right from the cocoon and is cataloged as B168. Both are about 4,000 light-years away in the constellation of Cygnus.
Astro-Physics 155mm refractor at f5.4. 104 minutes L and 120 minutes RGB on 2011-11-18 plus 256 minutes through an Astrodon 3 nm H-a filter on 2011-11-08 using a QSI 583 from northern New Jersey. North is up. ©2011

An image of the Cocoon Nebula in H-a light.
Astro-Physics 155mm refractor at f5.4. 256 minutes through an Astrodon 3 nm H-a filter using a QSI 583 on 2011-11-08 from northern New Jersey. North is up. ©2011