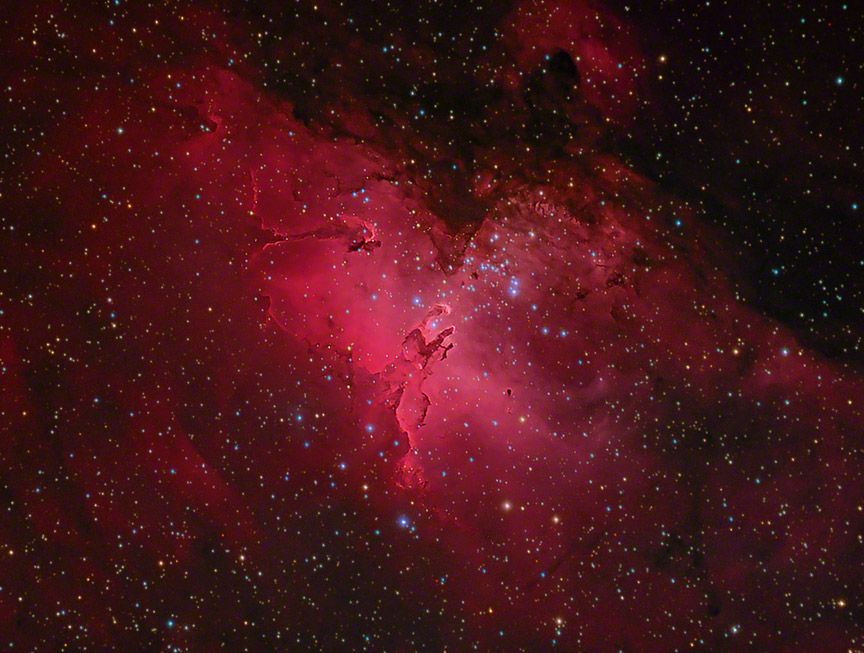 The Eagle Nebula, M16, was made famous by the Hubble Space Telescope, which photographed the Three Pillars in the center of the nebula. (Hubble also photographed the Spire left of center in the nebula.) The nebula glows when its gas and dust absorbs UV radiation from its hot, young stars and re-emits it as visible light. We are looking into a cavity that has been eroded in the nebula by stellar winds from those stars. The Three Pillars are "elephant trunks" that were formed when denser globules of gas and dust resisted erosion by the stellar winds. Similar elephant trunks can be seen in CED 214, NGC 6820, the Pelican nebula, and IC 1396. The Eagle Nebula is about 6,500 light-years away in the in the constellation Serpens.
48 minutes using an Astrodon 3 nm H-a filter on 2012-06-01 (blended for L & R) and 120 minutes RGB binned 2x2 on 2013-08-04 using a QSI 583 from northern New Jersey through an Astro-Physics 155mm refractor at f7.1. North is up. ©2013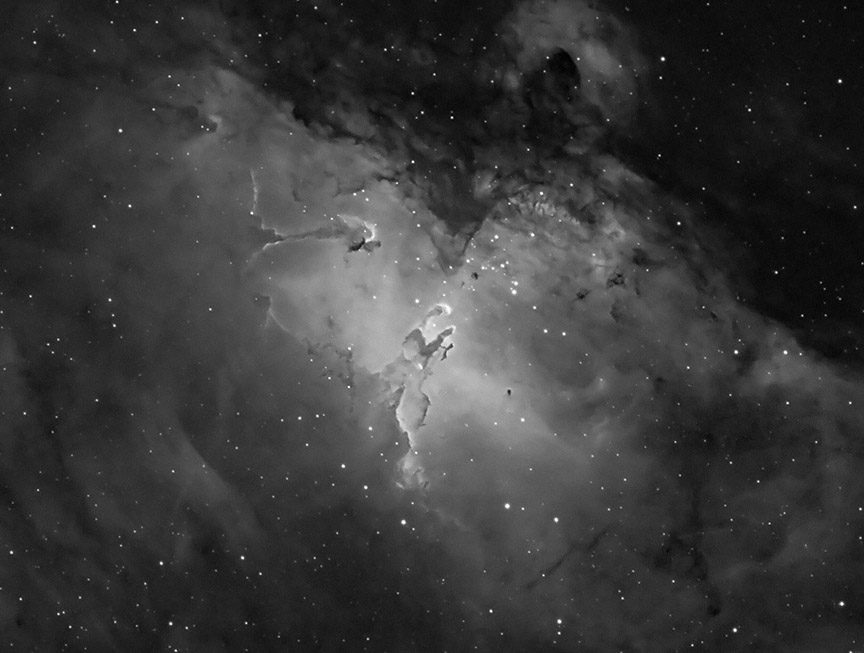 A narrowband image in hydrogen-alpha light from a relatively brief 48-minutes of exposure.
48 minutes using an Astrodon 3 nm H-a filter on 2012-06-01 using a QSI 583 from northern New Jersey through an Astro-Physics 155mm refractor at f7.1. North is up. ©2012