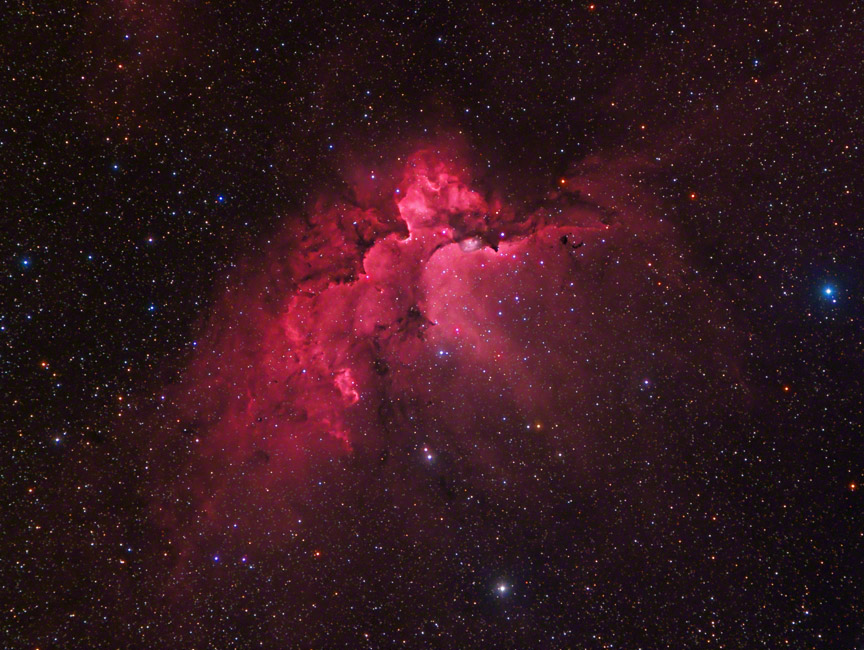 NGC 7380 is an open star cluster surrounded by a glowing nebula. Some people see a winged horse and call it the Flying Horse Nebula while others see a wizard with outstretched hands and call it the Wizard Nebula. (See images with outlines below.) Either way, it is about 800 light years away in the constellation of Cepheus.
144 minutes H-a on 2013-10-20 using an Astrodon 3 nm H-a filter (blended with RGB for L and with R) and 192 minutes RGB binned 2x2 on 2013-11-03 using a QSI 583 from northern New Jersey through an Astro-Physics 155mm refractor at f7.1. North is to the right. ©2013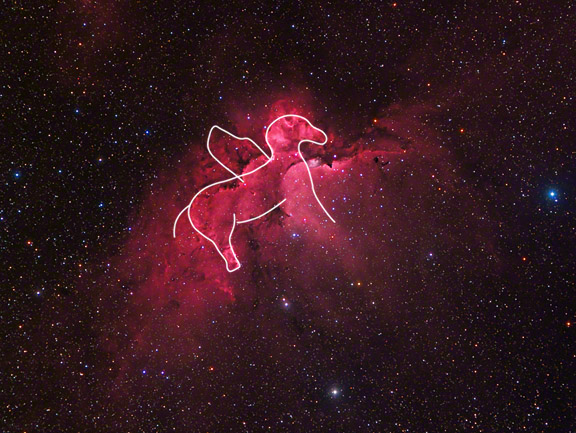 The "Flying Horse" in the nebula.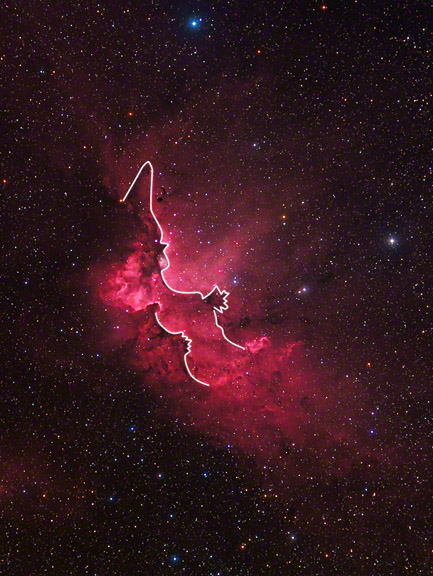 The "Wizard" in the nebula.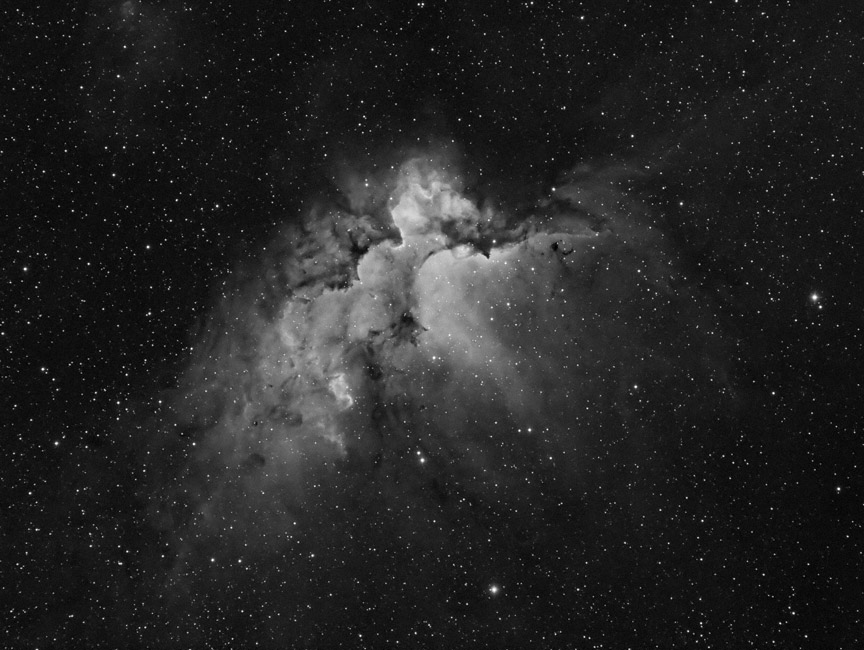 This black-and-white image records the light emitted by glowing hydrogen gas in the nebula.
144 minutes H-a using an Astrodon 3 nm H-a filter on 2013-10-20 using a QSI 583 from northern New Jersey through an Astro-Physics 155mm refractor at f7.1. North is to the right. ©2013