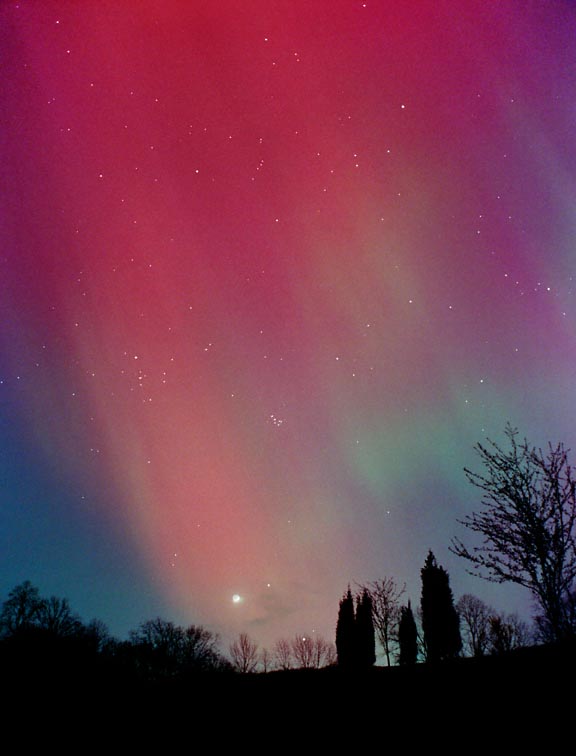 While out photographing the lunar and planetary conjunction of April 6, 2000, I was surprised by the brightest auroral display in 11 years. After taking the picture of the conjunction shown below, I went inside and got a wide-angle lens for the picture shown above and here.
Nikon 24mm lens at f2.8. 20 seconds on Kodak Royal Gold 400 color negative film. 8:30 pm EST on April 6, 2000. Photographed from northern New Jersey. ©2001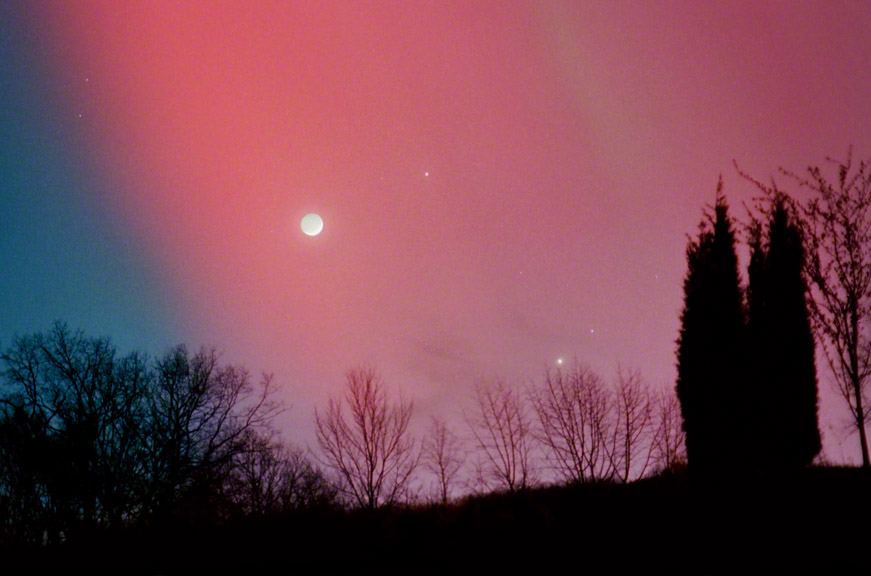 The conjunction on the night of the bright aurora shown above. From left to right are the crescent Moon with earthshine, Saturn (above and to the right of the Moon), Jupiter (near the tree tops), and Mars (to the upper right of Jupiter).
Nikon 135mm lens at f2.8. 8 seconds on Kodak Royal Gold 400 color negative film. April 6, 2000. Photographed from northern New Jersey. ©2001